Published Research
AdSAM® has conducted hundreds of studies for its clients and a similar number of academic studies.
Such research has uncovered many insights including the predictive power of AdSAM. Explore this section to see how AdSAM has been applied in many different research context.
Client Services
AdSAM® is a full-service research company that can manage its clients' research projects from inception to conclusion. If you have a project you would like us to bid on, please contact info@adsam.com for our qualitative or quantitative project bid sheet.
Emotional Response

Blog
Stay up-to-date with the latest emotional response research and information at AdSAM's® blog, SenseUs®.
Find information related to emotional response research and take a deeper look inside AdSAM's® most recent work. Read articles from both industrial and academic projects, written by AdSAM® experts.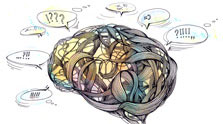 Understanding emotions is vital to understanding people.
Every decision is a combination of rational and emotional factors, and emotion has been shown to be the driver of behavior and preference. Do you understand your target's affective state? If not, you are missing the biggest piece of the puzzle. AdSAM® will help you understand the impact of emotions.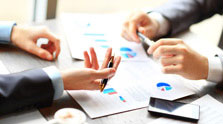 Our empirically tested process and skilled analysts
will identify opportunities for you to garner stronger, deeper connections with your target. AdSAM® is a non-verbal measure, which eliminates verbal biases and makes it appropriate for cross-cultural use. The globally recognized methodology includes measurement, analysis, consultation, written reports and recommendations.